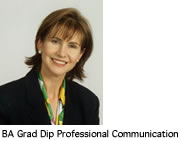 Future Media Group Pty Ltd was founded by journalist and public relations consultant, Christina Landis.
In 2006 the company produced the Australian Schools Directory and the Private Schools Directory.
In 2010 Christina added the Australian Lawyers Directory - a comprehensive online directory to Australia's 13,000+ Solicitors firms, Barristers and Bar Chambers.
As the list of national Directories grew, australiandirectories.com.au Pty Ltd was formed.
Future Media Group is a dedicated family business.

Future Media Group specialise in producing useful high quality Directories for the public to find the type of school and professional services they require. It also offers schools and professionals an opportunity to reach and inform their target market.
The goal of the company is to facilitate effective communication.